The GPS Portal Interface, at www.amcrestgps.com, can notify you with telemetry updates from your GPS Tracker. Alerts can be set to pop-up and notify real-time telemetry updates while logged into the GPS Portal Interface. Asset Information allows you to review recorded data that your GPS Tracker has sent to the backend server. Containing records regarding locations the asset has visited, including boundaries it may have crossed or speeds in which it may have exceeded. Along with the accumulated mileage the asset has traveled.
            Asset Info
Select Asset Info tab at the top of the GPS Portal Interface to view the current status of your selected assets. This tab shows the different assets associated with the current logged-in account and displays a snippet of information about each GPS tracker connected to that account.

Now select the asset you wish to view within the Asset Groups. You can only view one asset at a time, they cannot be selected by group. The window on the right will populate its last telemetry update upon a selection.

The current status of the device will be shown displaying its last known position and latest recorded data.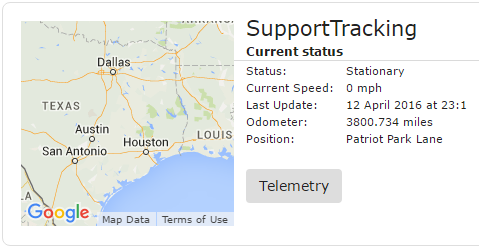 By clicking Telemetry, the latest recorded telemetries will be displayed in a new window. This telemetry update contains all of the unprocessed data transmitted from the device to the backend servers. This information includes latitude/longitude coordinates, time stamps, battery information and other device inputs from every update sent by your GPS tracker.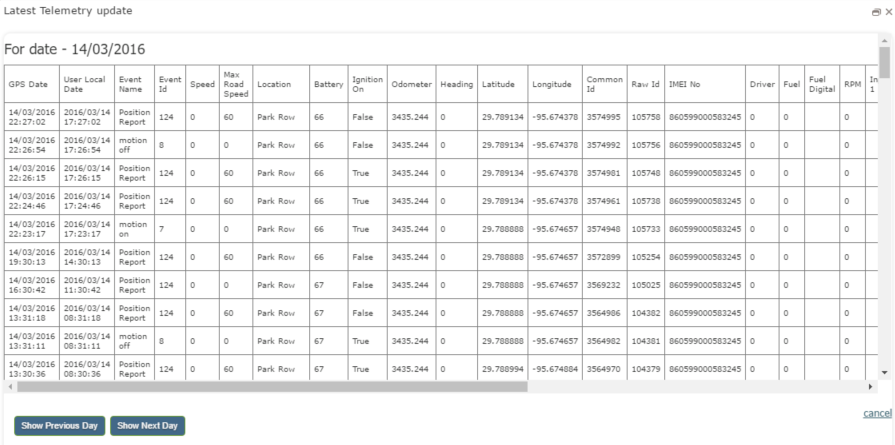 Selecting either Show Previous Day or Show Next Day to browse the recorded telemetries.
(Currently, the Latest Telemetry Update has unexpressed parameters which will be defined with device attachments and models in the future.)
There are four tabs located under the Current Status window:

Recent Alerts- Shows the most recent triggered alerts. The alert history can be filtered by alert priority.

Recent Events- Shows the most recent triggered events.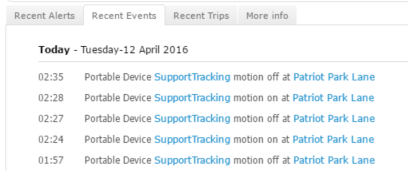 Recent Trips- Shows the most recent recorded trip.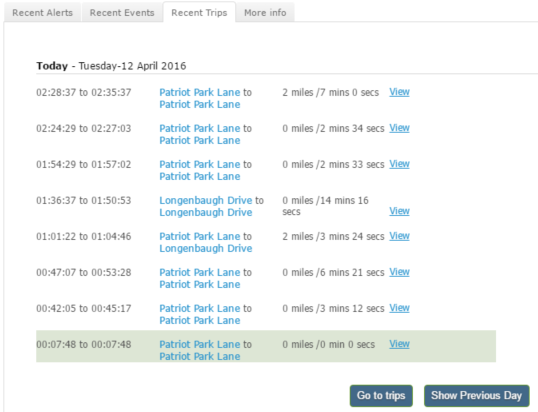 More Info- a tab to obtain a detailed overview on the asset selected.